Assessing Information Needs of Coastal Managers for Climate Change Adaptation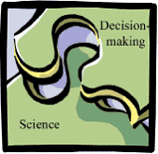 In 2005, Governor Schwarzenegger signed Executive Order S-3-05, which requested biannual updates on the state of climate change science, and a report from the state's Climate Action Team on how well California is doing with regard to its ambitious mitigation plans and with preparing for the unavoidable consequences of climate change. In response I launched the first study to examine the state's preparedness for climate change impacts.
I conducted interviews and a state-wide survey of state, regional and local coastal managers to assess their attitudes about global warming and to catalogue their actions taken to prepare for and adapt to coastal impacts from climate change. The study also examined what kind of scientific information and other assistance managers need to begin adaptation. The results of this study significantly informed the thinking at the state's Coastal Commission and Bay Conservation and Development Commission, as well as the state's subsequent adaptation planning efforts and decision support activities. Additional project information is available here.
For related publications, click here.
For related work, see: