Information for Students and Research Assistants
What I Research
I am a broadly trained social scientist interested in interdisciplinary research on environmental hazards and the human dimensions of global change, particularly the causes, impacts, vulnerabilities, and societal responses to climate change.
The pressing nature of many environmental and global change issues makes it paramount that relevant science is made available to policy- and decision-makers, and that the public knows about these problems and engages in finding acceptable solutions. I thus have developed a specific interest in the science-policy interface and the use of (uncertain) science in decision-making. I am passionate about communicating with different audiences about the risks and opportunities of climate change.
My research interests include:
Climate Change Impacts
Societal Adaptation to Climate Change
Psychosocial Resilience in the Face of Constant, Traumatic and/or transformative Change
Effective Communication of Climate Change
Public Engagement and Behavior Change
The Use of Science in Decision-Making
Decision-Making Under Uncertainty
Stakeholder Participation in Assessments, Planning and Decision-Making
You can find out more about each of these topics on the Research pages.
What You'll Learn
Since most of us are not Einsteins or rocket scientists, I think of research as a learnable skill. It involves asking interesting questions, learning qualitative and quantitative research methods to gather, analyze, and interpret data, drawing useful conclusions from your findings, and communicating — in spoken and written word — your work back to those who may find it interesting or need to hear about it.
Research is more than skill though. It also involves curiosity and fun, ethical conduct and judgment, frustrations and breakthroughs, stamina and hard work, collaboration and interpersonal skills, clarity of purpose and value commitments, and plain old common sense. Moreover, being a scientist or professional in any field really involves learning one or more types of jargon and professional "rituals" — to become a respected member of one's field, and — quite frankly — then unlearning them again, so that you can be understood by the rest of humanity.
I love teaching, mentoring, and advising others who are just beginning to make their way into high-quality, impactful and meaningful work.
Being both a researcher and a critical observer of what being a scientist entails, I love teaching, mentoring, and advising others who are just beginning to make their way into high-quality, impactful and meaningful work.
Working with me would mean learning specific research or useful professional skills, diving into the background on any one of the topics we'd be working on, and getting the bigger picture of the role of science and scientists in decision-making and in society and vice versa.
I have worked in academia, non-governmental organizations, and in the private sector. So, working with me also means learning from someone with an unusual career path. You can find out what research is like in a consulting firm, and ask me anything about my other experiences.
What My Assistants and Advisees Think
But don't take my word for it…
Here is what my recent research assistants and mentees have said about working with me.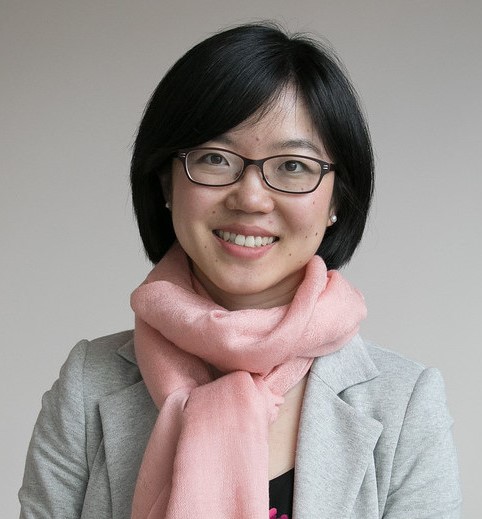 "Gaining Susi as a dissertation committee member is a lot like winning the lottery. Because she herself is immersed in a wide range of adaptation projects and empirical research, Susi can really get into the evidence and methods, always with an eye towards policy and practical impact. She pushed me to develop my own theory of change and skills in evaluation, even as she built my confidence by affirming what I had to contribute. Her own tremendous productivity, cutting edge research, policy impact, and commitment to student mentorship continue to inspire me now that I am a junior academic."
Linda Shi
MIT & Cornell, doctoral student, research collaborator, 2015-present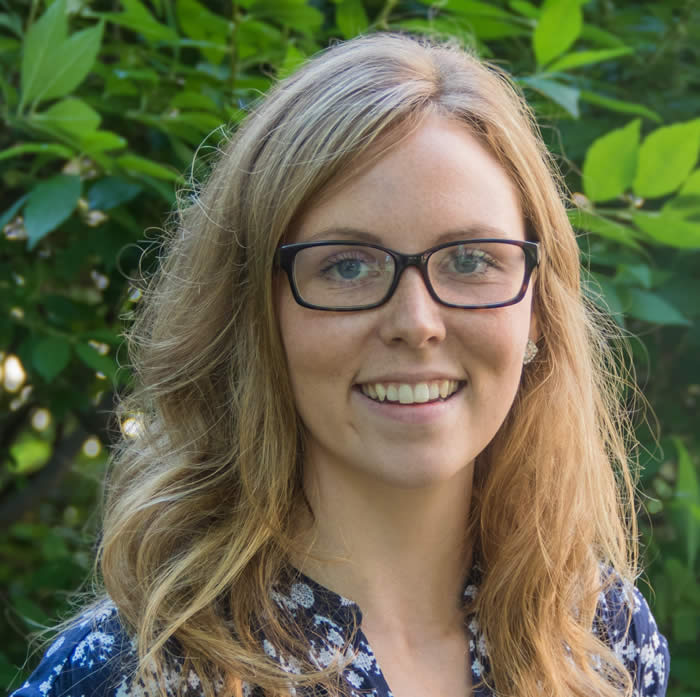 "Susi has been an exceptional mentor to me. I first met Susi in 2019 through the American Society of Adaptation Professionals. As a newcomer to the field of adaptation, I had the enormous benefit of learning from Susi and her decades of experience. She has been an invaluable sounding board, confidant, and source of guidance. Susi's mentorship is distinguished by her enthusiasm, kindness, and empathy. She wants others to succeed and she is willing to put in the time and effort to help them achieve their goals. I feel fortunate to know Susi and to have benefited from her mentorship."
Deanna Moran
Conservation Law Foundation, adaptation professional, 2019-present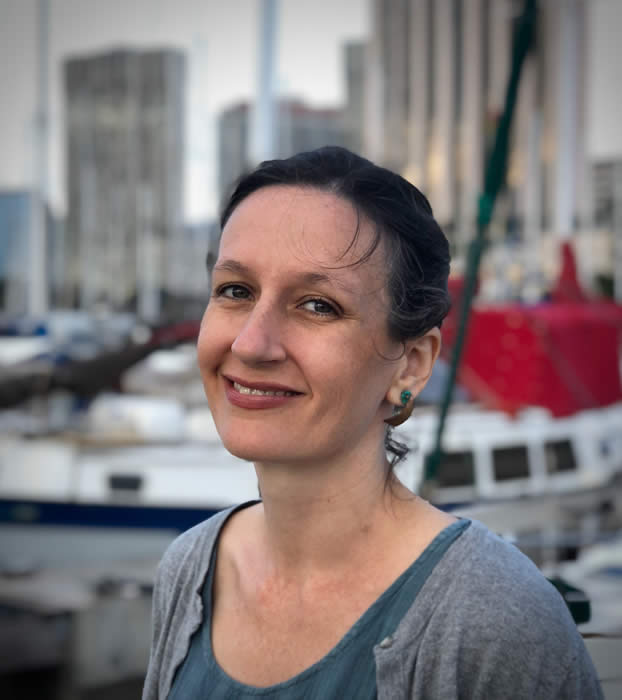 "Susi is an exceptional mentor and her role in my life has been an unexpected gift. We first met in 2016 through the Pacific Islands Climate Change Cooperative, where Susi supported our team in strategic planning and program evaluation. Inspired by her approach, I began learning from her and have been ever since. After every conversation with her, I am re-inspired with new clarity about the challenges at hand, and ways to tackle them. Susi genuinely wants those around her to succeed, and she helps them to do so. Working with Susi always boosts my spirit, and her guidance has helped me to grow as a social scientist and climate adaptation professional."
Wendy Miles
PICCC & Pacific RISA, early career professional, 2016-present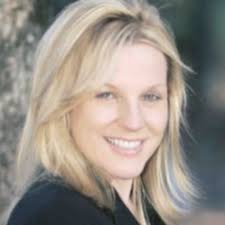 "I had the privilege of working with Susi as a researcher for a project on visualization and sea level rise in California. Susi was an exceptional mentor and role model to learn how to simultaneously deliver peer reviewed research while still creating positive social impacts in the face of our changing climate. Her dedication and passion to create a sustainable, resilient world truly defines her as an academic expert and professional in this field. Susi continually provided feedback and insights that allowed me to publish my dissertation and achieve my professional dream of gaining a Ph.D. I look forward to continuing to work with and learn from Susi in the future."
Christa Daniels
Antioch University New England, 2014-18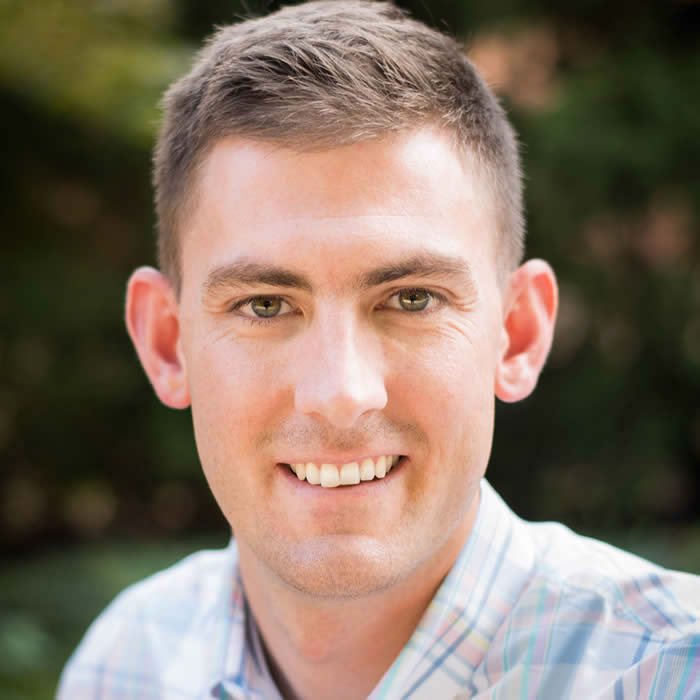 "I [want] to formally acknowledge you for all the support you provided to this journey along the way. Both due to our work on NERRS [the National Estuarine Research Reserve System] together AND the role you've very much played as an informal advisor to the development of my research career since we first met in 2012. I've had lots of fun with and gained lots of insight from you, through both our treks and tribulations, in both the mountains and the coasts! Thanks for bearing with me along the journey."
James Arnott
UMich & AGCI, advisee and research collaborator, 2012-present

"Susi is an incredible mentor. She always makes time in her busy schedule to guide my work, consistently provides thoughtful and supportive responses to my questions/confusions, and leaves me with an increased clarity about our challenging research each time we meet. Susi has a true gift for advising, which in combination with her expertise in the field, makes working with her a one of a kind experience. I feel very fortunate and grateful to have had the opportunity to work with her."
Julie Ekstrom
LBNL & Berkeley, post-doc and research collaborator, 2009–18

"My experiences as a research assistant to Susi have been exceptionally valuable to my desire to further pursue the social sciences. Her balanced qualities as a research advisor — being engaging, perceptive, challenging, understanding, innovative, and resourceful — foster a cooperative and fulfilling work environment. Outside of her work, Susi is a compassionate, friendly, and awesome individual."
John Tribbia
NCAR, Research Assistant, 2005–07

"My experience working with Susi has been invaluable. Since I first contacted her as a novice researcher in 2007, Susi has been a constant source of guidance and encouragement. She has been extremely generous with her time and expertise. I greatly appreciate her enthusiasm, understanding, keen insights and advice in assisting me throughout the research process."
Estelle Gaillard
Griffith University, doctoral student, 2008–2010

"Working with Susi was a great experience for me in the summer of2004. Our research together really taught me the importance of having good work ethics, the significance of hard work, and the ability to communicate that work to the general public."
Clarence Mann
NCAR, SOARS Student, 2004
My Teaching and Mentoring Experience
If you want to learn more about the publications, experiences and professional activities relevant to my teaching, mentoring and advising, see the following:
Teaching
2000–2001, Visiting Assistant Professor, Clark University,
1997–present, guest lecturer in many colleges and universities
1994, Teaching Assistant, Introduction to Geology, Clark University
1992, Teaching Assistant and field trip guide for a course on Interpretation of aerial photographs of the cultural landscape of Europe, Clark University/Luxembourg-Programme
Mentoring & Advising
Mid-career mentor, DISCCRS (Dissertation Initiative for the Advancement of Climate Change Research) III Symposium, Kilauea Military Camp, Hawai'i Island, 2007, see http://aslo.org/phd.html.
Faculty staff for the Geography Faculty Development Alliance summer workshop for early career faculty in geography, University of Colorado, Boulder, 2006 and 2007.
Participant in the Geography Faculty Development Alliance summer workshop for early career faculty in geography, University of Colorado, Boulder, 2005
Research advisor, John Tribbia, University of Colorado, Boulder, 2004-2007
Mentor, SOARS Program for underrepresented minority students in the sciences, 2004
Dissertation advisor, Molly Holmberg, University of Colorado, Boulder, 2007-2010
Post-doc mentor, Julia Ekstrom, Lawrence Berkeley National Laboratory, 2009-2011
Dissertation advisor, Linda Shi, MIT, 2015-16
Informal advisor, James Arnott, AGCI and University of Michigan, 2012-19
Mentor (ASAP mentorshiop program) to early career adaptation professional, Deanna Moran, Conservation Law Foundation, 2019
Ongoing informal advice to students and professionals from across the US, UK, Canada, Australia and beyond
Teaching Materials and Program Development
Participant in the International Network for Learning and Teaching Geography in Higher Education (INLT), 2009-2010
Member, Scientific Advisory Committee, AAG EDGE Project, "Beyond the Ivory Tower: Researching and Improving Geography Graduate Education for STEM: Careers in Business, Government, and Non-profit Organizations," 2009-2011
Participant, Biocomplexity Land/Water Interface/Climate Change Workshop — to design an interdisciplinary post-graduate capstone program, Catalina Island, CA, 2003
Developed curriculum guides for grades 9-12 to accompany Union of Concerned Scientists' climate change impact reports on California and the Gulf of Mexico region, 1999-2003
Senior staff member on a NSF-funded, AAG/CCG2-coordinated project for developing active learning modules on the human dimensions of global change; Principal Investigator and Faculty Sponsor: Dr. Susan Hanson, 1995-96
Publications on Pedagogy
Hanson, Susan and Susanne Moser. 2002. "Reflections on a discipline-wide project: Developing Active Learning Modules on the Human Dimensions of Global Change." Journal of Geography in Higher Education 27(1): 17-38.
Moser, Susanne C. 1996. "A partial instructional module on global and regional land use/cover change: Assessing the data and searching for general relationships." GeoJournal 39(3): 241-283.
Moser, Susanne and Susan Hanson. 1996. Notes on active pedagogy. Washington, DC: Association of American Geographers.
Who I Am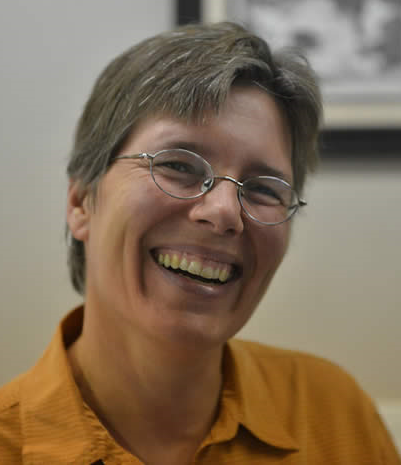 I am a geographer with a Master's in the Earth sciences, and a Ph.D. in geography. I first went to school for Applied Physical Geography at the University of Trier, Germany, and then completed a Ph.D. in Geography at one the country's premier geography programs at Clark University in Worcester, Massachusetts. Following that, I studied policy sciences during a 2-year post-doc at Harvard's Kennedy School of Government. Since then, my work has taken me deeply into communication studies, political sciences, psychology, and the social studies of science.
I have worked for the Heinz Center in Washington, DC, the Union of Concerned Scientists in Cambridge, MA, and the National Center for Atmospheric Research's Institute for the Study of Society and Environment. Since 2008 I have worked as an independent researcher and consultant, now based in Hadley, Massachusetts. I served as a Social Science Research Fellow of the Woods Institute for the Environment at Stanford University and a Research Fellow at UC-Santa Cruz's Institute for Marine Science while in California. I now have affiliations with Antioch University New England and UMass-Amherst..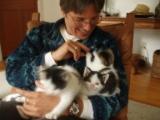 While in graduate school, I received some hands-on training in various psycho-therapeutic modalities, worked as a staff member in a workshop center (Spring Hill™ of Ashby, MA, since closed), and have gone through various leadership trainings in ecopsychology, deep ecology and depth psychology (The Ecopsychology Institute, The Work That Reconnects™, the Animas Valley Institute, the School of Lost Borders, as well as training in other professional, communication, and outreach skills (e.g., the UCAR Leadership Academy, the Aldo Leopold Leadership Program, the Donella Meadows Leadership Program).
In my spare time, I enjoy gardening, hiking and being outdoors, running, photography, reading, creative writing, and spending time with my friends, my partner, and pretty much any cat coming my way.